Prescription required
Dr. JRK's Research And Pharma. Pvt. Ltd.
Dr. Jrk's 777 Oil 200ml
Size: 200ml
₹ 480
777 oil prepared with Wrightia tinctoria and Oleum cocos nucifera through a unique process. It is a safe and effective treatment approach for the management of Psoriasis.
Delivery time is 3-4 days for this Product.
Know Your Product
---
Wrightia Tinctoria : 50% w/v, Coconut Oil 50%w/v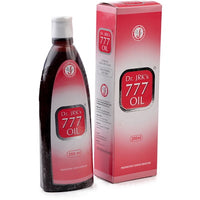 Dr. Jrk's 777 Oil 200ml