Prescription required
Percos India Pvt. Ltd.
Perlice Cream
Perlice Creme/Rinse Cream is an effective anti-parasitic medicine used to treat infestation of lice, ticks, fleas and mites on the scalp and the skin. It is also used to treat scabies in adults and children. It is used externally on the skin in the form of a cream, ointment, gel etc.
Delivery time is 3-4 days for this Product.
What our Doctor's say about this
---
| | |
| --- | --- |
| Safety | |
| Result Speed | |
| Value for Money | |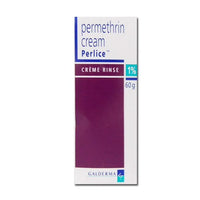 Perlice Cream