Prescription required
Zerich Pharma Pvt. Ltd.
Q Cell Tab
Size: 10 Tabs
Uses Folic acid is the man-made form of folate. Folate is a B-vitamin naturally found in some foods. It is needed to form healthy cells, especially red blood cells. Folic acid supplements may come in different forms (such as L-methylfolate, levomefolate, methyltetrahydrofolate). They are used to treat or prevent low...
Delivery time is 5-7 days for this Product.
Know Your Product
---
co enzym 100 mg l carnitine 500 mg d3 2000 iu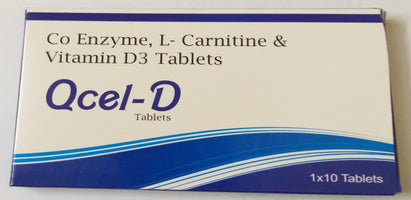 Q Cell Tab